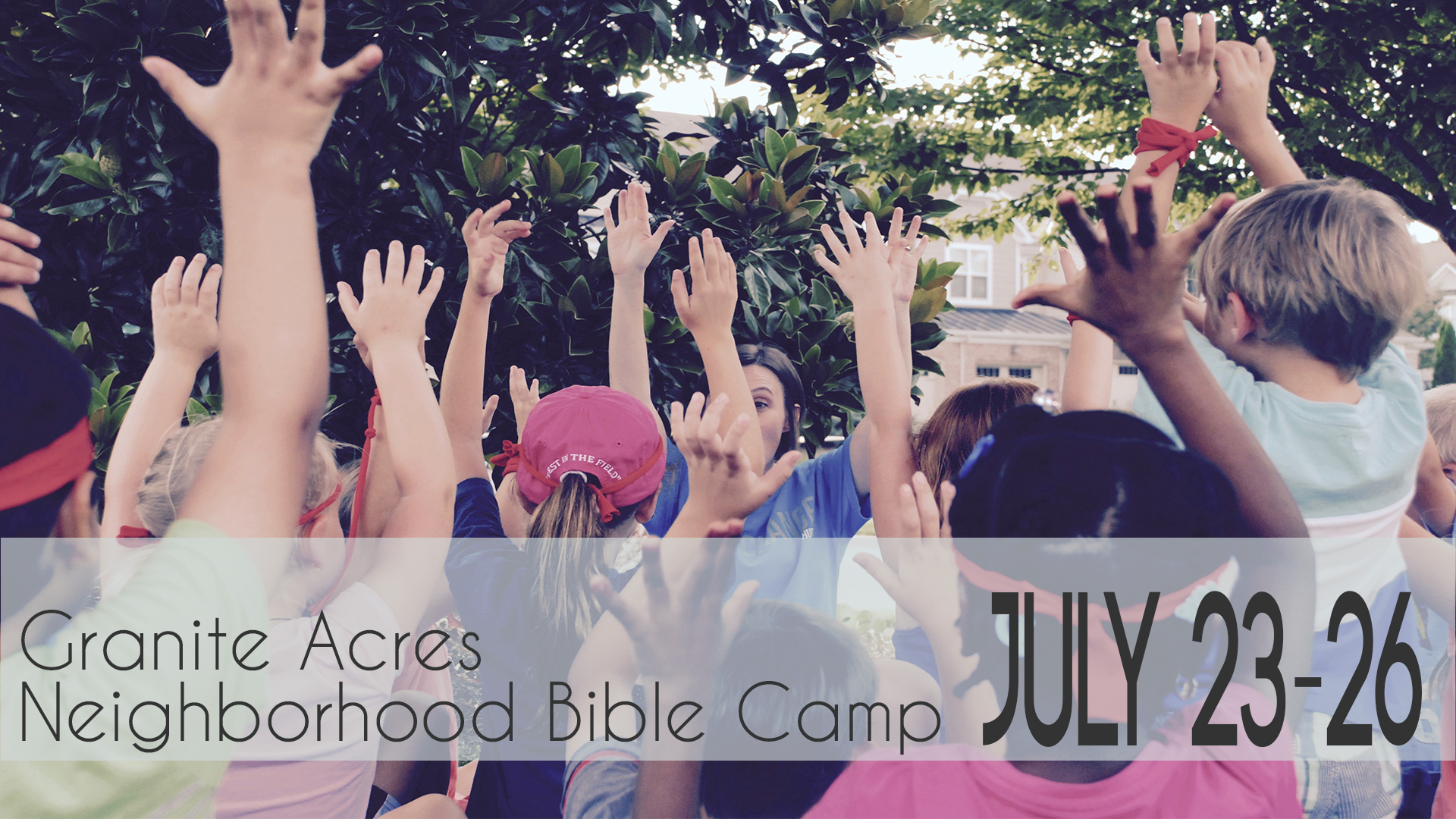 Jul 23

Monday
6:00pm

Jul 26

Thursday
7:30pm
Neighborhood Bible Camp
Jul 23

Monday
6:00pm

Jul 26

Thursday
7:30pm
Exchange's Neighborhood Bible Camp is held right inside of Rolesville! This is an excellent opportunity to engage in meaningful ministry with the entire family without flying out of the country, taking time off of work, or needing a passport. Each year, Exchange has the unique opportunity to take the gospel to an entire community with children and adults.
Our Bible Camp works like a traditional Vacation Bible School, except we take it to the community instead of asking them to come to us. We have four rotations of song time, craft time, game time, and most importantly: story time. Each night we are able to share the gospel. On the last night, Exchange hosts a block party for the community where we will need lots of extra help.
Several Positions are needed:
Monday-Wednedsday
Station Leaders:
This position stays at the Game, Story, or Craft station and helps lead the 20 minute activity.
Group Leaders:
This position will take on an age specific group for the week and lead them throughout the different stations. Your task will be to simply coral the kids to the proper station at the proper time.
Helpers:
We need helps for every position ever night
Thursday Night Block Party:
On Thursday night, there will be no group rotations, just a block party. We'll need lots of extra help to supervise inflatables, grill burgers, serve snow cones, help setup and clean up.
Lets partner together to reach these children in Rolesville!